Return to Main Homepage | Return to Nokia Program Index
RMRLock (Nokia) - Password-Protected Screensaver
(For the Nokia Communicator Series 9300/9500 (NOT suitable for the 9210/9290)
Pages for Dutch visitors:

RMRLock for the Nokia 9500/9300 is an application to protect all your important data on the Communicator from prying eyes. This screensaver application, optionally protected with a password, locks your Communicator. You can choose to lock the Communicator the moment it's opened, after a configured time interval or with a shortcut key. Owner information like name, address etc. can be displayed on the screensaver screen, so if you lose your valuable machine, hopefully an honest person can return it to you. As the background for the screensaver you can use your favourite photo of your dog, family or girl/boy friend. Five very nice backgrounds are already included in the package to get you started.


V1.1 makes the following changes:

The screen comes immediately to the foreground after a reboot.

The program sends an SMS to a pre-configured number when someone has changed the SIM card. This will give you the phone number of the other person.
---
Screenshot

Program Information
| | |
| --- | --- |
| Program name | RMRLock (Nokia) |
| Current version | 1.1 |
| Release date | 24 Sep 05 |
| Languages available | English, Dutch |
| Download file name | RMRLock_Nokia.zip |
| Download size | 250Kb |
| RegNet number | 15167 (+$5 Handling) |
| Registration fee | £5 - US$10 - €8 |
Downloads
Please feel free to download and evaluate RMRLock (Nokia), just like you can any other program on our site.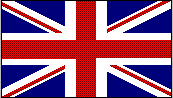 Download RMRLock installation package (350Kb)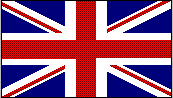 Download the full version of the manual (PDF)


Download de volledige handleiding (PDF)
Other Information
And don't forget - if you like RMRLock (Nokia) and want to keep on using it, you must register it. Instructions are in the program's 'Readme.txt' file, but if you want to register right now, then you can do so on-line at RegNet, this will cost you US$10+US$5 in Credit Card Handling Charges
---